Puente Project

The Puente Project is a familia (family) at Palo Verde College. The Puente Project offers rigorous instruction, focused academic counseling, and mentoring by members of the community. The Puente Project is a national award-winning program that has improved the college-going rate of tens of thousands of California's educationally underrepresented students since 1981.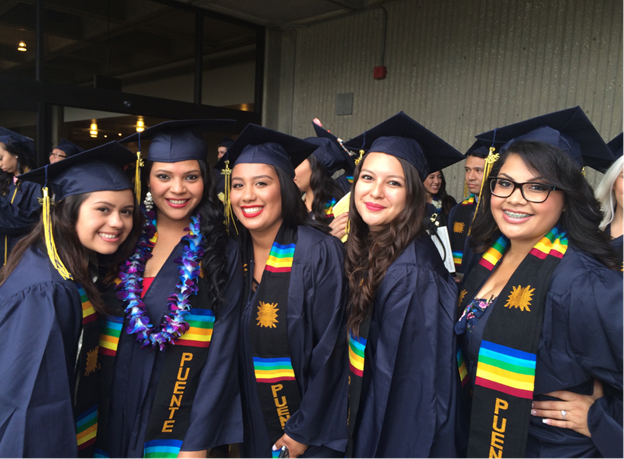 Mission
The Puente Project's mission is to increase the number of educationally underrepresented students who enroll in four-year colleges and universities, earn college degrees and return to the community as mentors and leaders to future generations. The program is interdisciplinary in approach, with writing, counseling, and mentoring components.
Puente Project's Framework
The Puente Project's framework is built on a foundation of social justice and equity, which embraces the intersections of all identities.

The Puente Project is open and welcomes all students. Join the familia!
Interested in joining Puente? Fill out the PVC Puente Interest Form.